Why Use Us
We know that by being honest, going beyond your expectations, we will keep your custom and you will also recommend us in the future. The company is owned by landlords and property investors who therefore understand landlords needs better than most estate agents.
We offer a comprehensive and professional range of services – Let Only, Rent Collection and Full Management. We also provide a legal advice service for evictions and problems with tenants, we are fully equipped with the knowledge, resources and the dedicated time required to manage our clients' property portfolio's. A Guaranteed Rent service is also available. We provide 24 hours access, 7 days a week via our landlord portal enabling you to: view rental statements, tenancy agreements, check payments, inspections and progress of maintenance jobs.
Here at Martin Brookes, we understand how important it is to secure trustworthy and reliable tenants, we ensure we carry out a substantial amount of referencing checks and due diligence on each in-going tenant prior to them moving in. We have partnered with the biggest and leading referencing company Homelet. Our legal documents such as AST's and other Contracts are contrived in accordance with current legislation for Assured Shorthold Tenancies. We are members of ARLA, The Property Ombudsman, and the Tenants Deposit Scheme.
We market all properties with the leading portals such as Rightmove, Zoopla, On the Market and many others, this guarantees maximum marketing exposure which allows us to match properties to a wide range of tenants in the UK and Overseas. Our social media sites, Facebook, Instagram and personal LinkedIn accounts also allow us to network with a wider calibre of clients.
Ultimately our aim is to maintain our sincere business relations throughout the property industry. We consider the needs of each of our customers to ensure they are tailored to be met.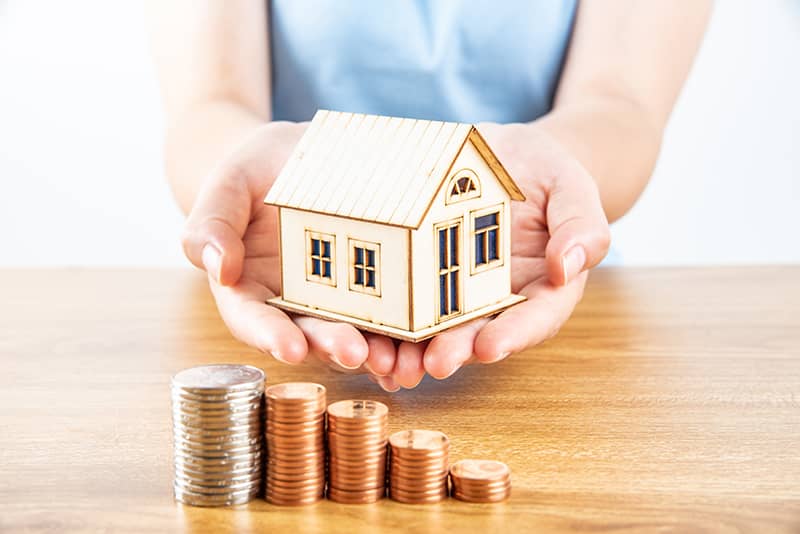 LETTING ONLY
Once you have instructed Martin Brookes as your agent we will
Prepare details of your property for circulation to all of our prospective tenants. Our website and national property portals including Rightmove, Zoopla, Prime Location and On the Market.
Obtain a thorough tenant assessment, which includes references, credit checks, proof of I.D and address and Right to Reside where appropriate.
Collect the minimum of the first month's rental payment and five weeks rent as deposit deducting our fees for the contract period from the first month's rent.
Prepare an Assured Shorthold Tenancy agreement to include any particular requirements or clauses for your property.
Arrange if required an Energy Performance Certificate, Gas Certificate, Electrical Certificate and Professional Inventory. A copy of this Inventory is supplied to the tenants on the day they move in with a request for them to check the contents within 7 days. If the Inventory is not returned within 7 days it is deemed to be correct and will then be used at the time of vacation.
Check tenants into the property, obtain meter readings and write to the Gas, Electric, Water suppliers and Local Authority to advise them of the new occupants.
Charged at 8% plus vat is 9.6%
RENT COLLECTION
In addition to our Letting Service we will
Collect the monthly rent and make payment to your account using our next working day payment system. A notification email is sent to you confirming this. Our fees are paid monthly and are deducted from the monthly rent once received.
A monthly statement will be emailed to you after the end of each month with copies of any paid invoice included.
Property Inspections can be arranged if requested at separate cost.
Property repairs can be arranged but an administration charge will be added to the cost of the repair.
Register the Tenant's Deposit on your behalf, with a certificate provided to the tenants.
Arrange a Warranty Protection at separate cost to cover loss of rent following a breach of the tenancy agreement by the tenant until vacant possession is obtained. Legal costs and expenses including court costs and the advice of a specialist solicitor are also included. A summary of the Warranty Terms and Conditions are enclosed.
Charged at 10% plus vat is 12%
FULL MANAGEMENT
In addition to our Rent Collection Service we will
Deal with any necessary repairs or estimates with your approval, remit bills on your behalf and deduct from the next due rent.
Undertake periodic inspections of the property to ensure it is being adequately maintained by the tenants and notify you of any repairs required or any issues raised by them. A report including photographs will be sent to you.
Check tenants into the property and arrange vacation of the property at the end of the agreement. Obtain final meter readings for Gas and Electric with letters sent to the Local Authority and Utilities with the tenant's new address.
Supervise Inventory check of the property at the end of the tenancy.
Owner Income and Expenditure Reports can be provided on request for Tax purposes.
RENEWAL OF CONTRACTS
On renewal our percentage rate for our fees will remain the same. All fees are subject to VAT. Any additional costs and disbursements will be charged direct to the Rental Statement.
Charged at 12% plus vat is 14.4%

TENANCY AGREEMENTS
Martin Brookes will arrange for an Assured Shorthold Tenancy Agreement to be drawn up for the stated term and with any particular requirements or clauses relating to your property. These arrangements are usually for a fixed term of between six months and one year. Longer periods and Guaranteed Rents are also available.
INVENTORY
As part of the Agreement, it will be necessary for you to have a full inventory of furniture, fittings and general condition for signature by both parties. We recommend that you obtain a Professional Inventory, which we can help to arrange.
BUILDING SOCIETY MORTGAGE CONSENT
If the property is mortgaged, approval will be required from your Building Society or Bank before you let. You are best advised to conclude this formality at the earliest opportunity. A small fee is sometimes payable to the mortgagee.
REPAIRS
The Landlord is responsible for all repairs to the property and it's contents, except those caused by the Tenants neglect or misuse. When Martin Brookes are managing the property we can arrange for repairs to be undertaken.
IMPORTANT INFORMATION
Smoke Alarms and Carbon Monoxide Detectors Alarms must be fitted and in working order in accordance with current regulations.
Soft Furnishings All soft furnishings must comply with all current Fire Resistance Requirements.
Gas Safety Regulations A Gas Certificate issued by a registered Gas Safe engineer must be in place covering all gas appliances.
Electrical Regulations The Electrical Installation and appliances must be safe to use under the current Electrical Regulations.
Energy Performance Certificate An EPC must have been commissioned before marketing of your property commences and the property must be rated as E or above.
EXTRA INFORMATION
Mail
You are advised to instruct the Royal Mail to forward your mail for the relevant period, as we cannot accept responsibility for non-receipt of post. Central Heating Boiler If we are to manage your property it is very advisable that you have an annual Service Agreement with a firm of heating engineers such as British Gas. Ideally, if you have a Maintenance Contract, it should be left with us to initiate on your behalf. Alternatively, we are able to arrange an Annual Service with the Gas Certificate if required.
GENERAL EQUIPMENT
Landlords are requested to leave any instruction leaflets relating to electrical equipment to prevent any problems of machines breaking down from improper use due to the lack of instructions. Also, you should leave any information of any unusual characteristic of the property and how to deal with them together with details of the location of the water stopcock, gas, electric and water meters.
FURNISHED ACCOMMODATION
Basic requirements
General
Each property should be comfortably furnished with the following minimum requirements - Adequate carpeting and floor coverings, adequate net and full heavy curtaining, appropriate lounge seating, appropriate dining room table and chairs, beds appropriate to the number of rooms, essential wardrobe and storage facilities, necessary heating of some form.
Kitchen
Cooker, refrigerator, washing machine (desirable), cleaning equipment; vacuum cleaner, ironing board, dustpan and brush.
Garden
Equipment (if applicable) Lawnmower, fork, rake, spade and shears.
Property information for tenants
Location of: gas meter, electricity meter, water meter, fuse boxes, water stopcock, boiler heating / water timing controls, operating instructions for: boiler heating / water timers, electrical appliances, alarms, guarantees / warranties / service contracts for appliances, boilers etc.
Note of rubbish collection day and where rubbish to be left.
Management company contact where applicable.
Inventory of all possessions relating to the property listed room by room. Include make, model, colour, condition and any marks. *Unless an exemption certificate is held by us issued by the Inland Revenue. These regulations may vary from time to time; please telephone for up to date regulation
GENERAL INFORMATION FOR LANDLORDS LEASEHOLD OF PROPERTIES
It is wise to ensure that your lease does not have a covenant which forbids letting. This can easily be checked via your solicitor. You may need to obtain the freeholders written consent.
INSURANCE
We advise you to inform your Insurance Company of the proposed letting as soon as possible to ensure that cover for the property and contents is not prejudiced in any way. The insurance of the building and your contents are your responsibility.